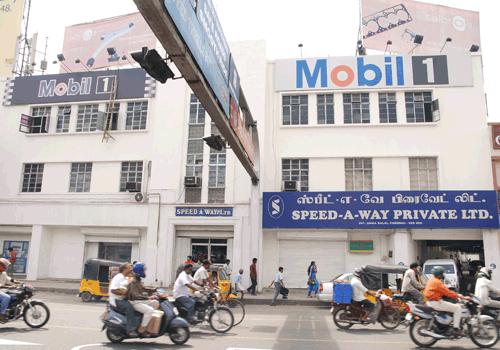 Speed-A-Way Headquarters-Chennai
Speed-A-Way, an apt name coined by Mr. W.W. Ladden, the then Chairman Of Amalgamations.... a name that immediately conjures up images of swiftness, growth and dynamism. A name that had its beginnings in 1938, as wholesaler for the nascent automobile industry in India.
Speed-A-Way a company that has the right mixture of traditionalism and modernism; a company that has always stood for speed, superior quality, steadfastness and sincerity in the auto parts trade
Our History
Initially, the office was located at Richie Street and boasted a staff strength of seven.
As early as 1951, Speed-A-Way pioneered the concept of 24 hours service to its customers.
In 1970, the first branch was established in Bangalore. Quickly followed by another at Vijayawada.
Today, Speed-A-Way has spread its wings far and wide in South India with 45 branches and a network of over 5500 reputed retailers.